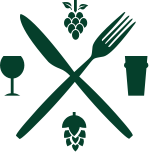 Our Food & Drinks Menus
Our food & drink menus are much like our pubs, each one different but sharing in the same ethos. That ethos being simple, tasty, home cooked dishes. We have a great team of head chefs who put their heart & soul in to their menus to deliver dishes that they love to cook & are proud to sell.
Sundays are definitely one of our favourite days of the week.  And we have received awards across our sites for our roasts.
We try to ensure that we have a good selection of vegetarian & vegan dishes, and we will gladly cater to any allergen &/or dietary requirement.
Where possible, we use local suppliers.  Our meat come from Jones The Butcher, based in Herne Hill and our breads are made fresh to order by Chas & Momo.
Peruse our food & drink menus; you will find classics, home comfort foods and small plates perfect for grazing. At select sites we offer brunch & lunch. Please see individual websites for our function menus.
We look forward to wining & dining you soon!