Taking A Look At Dry January
Whether you're having a wet or dry January, moderation is not a passing fad. We're drinking less in the UK but don't need to be drinking for our pubs to be your home from home where you can still be a part of all the fun at your local pub.
A recent study showed that 30% of 18-24 year olds do not drink at all while 45% of 25-34 year olds are more regularly opting for no or low-alcohol drinks than a few years ago.
Whether you don't drink all year round, you're looking to moderate or simply letting your liver recover from your Christmas celebrations we know you don't just want to sit there with a sad-looking pint of lime and soda. That's why we've got in a couple of new products just for you to go alongside our sippable soft drinks.
---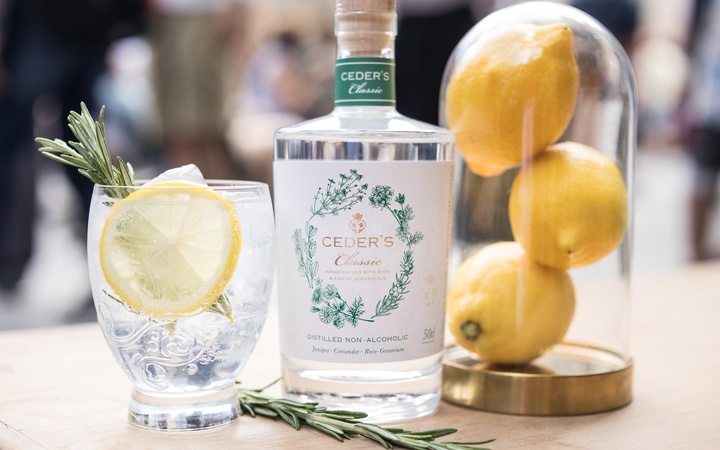 ---
Ceder's is our new alcohol-free distilled spirit. Often called an alt-gin, it is made with a mix of classic and exotic botanicals. It was born from a creative couple living in South Africa. She was pregnant and he was sipping on his lovely G&T. She was not impressed and set him the challenge to make her the best non-alcoholic gin he could.
You'll enjoy tasting notes of South African botanicals that grow around the founders' home in the Cederberg Mountains of the Western Cape. Juniper and coriander combine with hints of geranium and Cape floral fynbos. What makes it stand out from other non-alcoholic gins is that it is still made in exactly the same way as classic gin.
Ceder's is then bottled in Sweden, after blending with pristine Swedish water. Ceder's is also a complete carbon neutral company and compensate for any carbon footprint they create.
"Escape and enjoy a characteristic alt-gin experience every day, as Swedish style and perfection is juxtaposed with wild South African botanicals, creating synergy and harmony." – Ceder's
---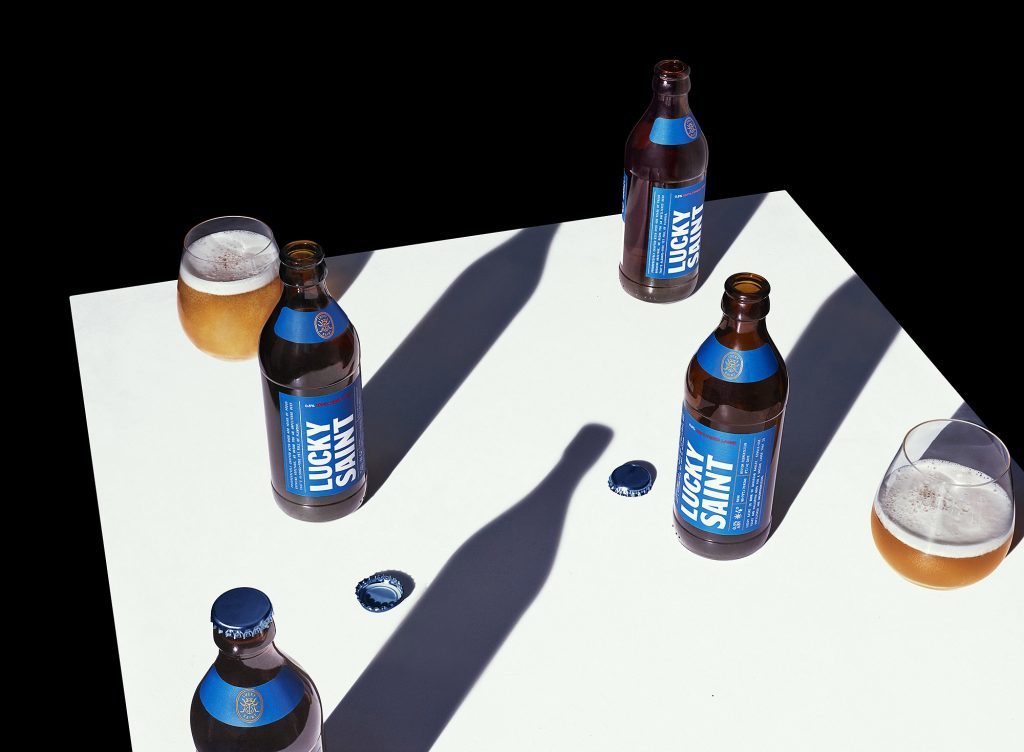 ---
We are happy to welcome Lucky Saint to our beer fridges. This specialised brewery is reclaiming the word moderation. They've "woken up from the hangover with a clear head and big ambitions. To finally reward those who aren't drinking with the beer they deserve."
This microbrewery only makes one beer to make sure they do it well. It is made with the highest quality ingredients. No additives and no flavourings. They also put a lot of work into their hydrology as beer after all is 95% water.
The most interesting part is that Lucky Saint doesn't taste like your usual non-alcoholic beer because it's not made like one. They worked tirelessly on finding the perfect process and with a bit of luck here they are on our bar. Join us for our sampling sessions in our pubs to meet the brewer and give it a taste test.
See our pubs' events calendars via the links below.
---