January Offer
Our January Gift To You:
This January we have some great offers available to you!
Our triple points on our loyalty cards returns; that's 9 points per £1! And points equal money.  If you are already a member of our club, then you will automatically gain triple points from 2nd January.
If not, then join our loyalty scheme & earn points every time you visit, plus a birthday treat & stay in the loop with all that is happening at the pub!
Visit your local's website to Sign up now! Our Pubs
This January we are also offering 25% off our mains all day on select days across all of our food pubs.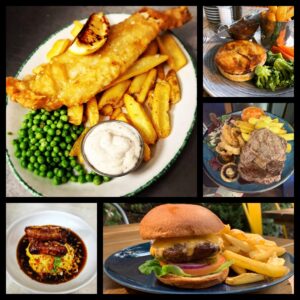 Simply come & visit us, order a main & the discount will automatically be applied!
Check out our current menus.  We have seasonal specials, focus on Veganuary for this month!
We'll always find you a table, but to secure your spot, Book A Table Now!
And if you are doing Dry January this year, no need to miss out on the fun of the pub.  We have Lucky Saint pouring on the pumps, Tanqueray 0 on the back bar, & bottles of Alcohol Free Fizz in the fridge, plus so many more options!