Mother's Day
Celebrate Mother's Day with us here at Cityglen Pubs.
On the 27th March, the focus is all on Mum; that master multitasker; expert cheerer upper; professional kisser-better and giver of unconditional love.
As ever, our kitchen teams are creating some lovely specials to mark the occasion, including a full selection of Sunday Roasts with all the trimmings! There will be plenty of staff on hand to welcome & look after you.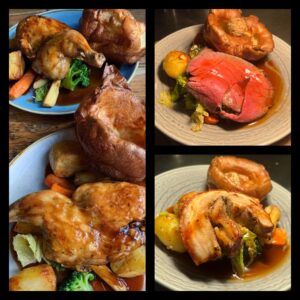 Across all of our food pubs, we're starting the celebrations with a complimentary glass of fizz* for the leading lady!
At The Portland Arms, Kate and her team are creating a special 3 course menu. They are just putting the finishing touches to the offer.  Keep an eye on their food & drinks page for the final version.
To guarantee a table, we strongly recommend booking for Mother's Day.  To do so simply follow the link to 'book a table' and select your preferred venue.  They are all a little bit different, with their own individual feel.  However, a warm welcome and delicious food is a guarantee across them all!
*complimentary fizz when ordering a main meal.