Quick, easy mulled wine recipe
Inspired by our pubs' for you to try at home.
---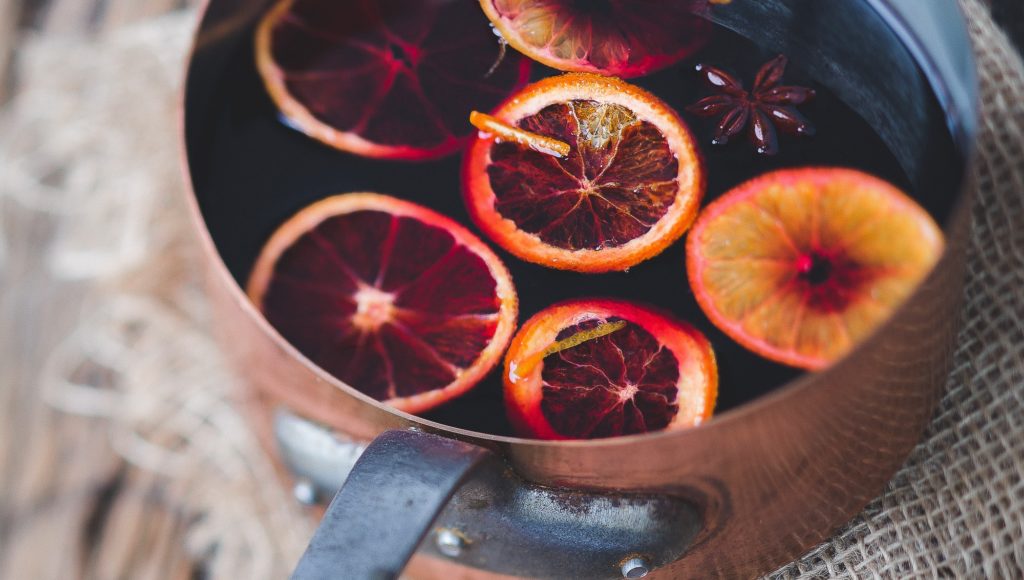 ---
Serves 2: 1/2 a bottle of red wine, 1 cinnamon stick, 2 star anise, 2 cloves, 1 sliced orange, 1 sliced lemon and 50g brown sugar
Step 1: Put all the ingredients into a saucepan, simmer gently for 6-8 minutes (mind not to let it boil!)
Step 2: Pour into mugs or heatproof glasses.
Step 3: Enjoy! …and do that lovely warming thing where you use the cup to warm up your hands and breathe in the spicey smells.
However, if you head down to your local Cityglen pub they'll have it ready to go for you and they're lovely and cosy. Think, twinkling lights, open fires and blankets for if you fancy a breath of fresh air in our heated beers gardens.
Our pubs each use their own little unique twists for their spice mixes but we're not allowed to give away those secrets!